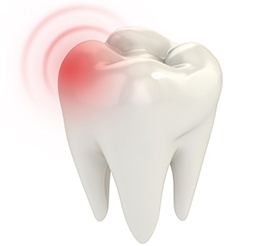 What is Endodontics?
Our endodontic specialists are expertly trained in the diagnosis of tooth pain and other related tooth problems. Only the most appropriate treatment plan will be offered to maintain the tooth.
The most common treatment procedure carried out by an Endodontist is Root Canal Therapy. This procedure is used to treat teeth that have infected or inflamed nerves (pulp), as a result of deep caries or trauma. Treatment begins with thorough debridement and disinfection of the diseased root canal, which is completed with the seal of a root filling.
Our highly trained Endodontists and team use modern and specialised dental equipment to allow for procedures to be carried out precisely.
For Dentists